Opera House Casino has two fabulous bars. The "Stage Bar" is large and vibrant, overlooking the gaming floor and offering great atmosphere together with a wide range of lagers, beers, ciders, wines, champagnes and spirits. The "Stalls Bar" is a smaller venue, offering a more intimate environment.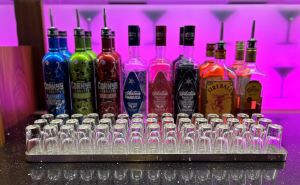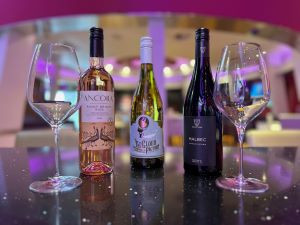 Bar Opening Times
Sunday - Thursday 10am, last orders 3.30am
Friday - Saturday 10am, last orders 5.30am
SPECIAL OFFERS
Cape Heights Chardonnay & Shiraz 175ml only £4.00, from 10am-11pm.
Cocktails £7.50 each or 2 for £14.00, all day and night.
Any four bottles of Heineken for £14.00, all day and night.
Mocktails: a choice between Cranberry Fizz or Passion Fruit Rise, only £3.50. 
SHOTS
Corkys £2.20 each - 3 for £6.00
Jose Cuervo Gold Tequila £3.50 each - 2 for £6.00
Antica Sambuca £3.30 each - 2 for £6.00
Jager Bombs £3.80 each - 2 for £6.00
Fireball £3.30 each
Tequila Rose £3.30 each
Frangelico £3.30 each 
Drinks Menu