Article Content
Slots Party December - Wednesday 27th
join us through december for some festive frolics!
Monday 18th december
£10 Unlimited re-buy COMPETITION
THURSDAY 21st DECEMBER **
£50 FREELOAD
10,000 starting stack with 5,000 free top up at the break
CHRISTMAS JUMPER COMPETITION
Best Christmas Jumper Wins £50 in Opera House Casino Vouchers
THURSDAY 28th december **
£40 HEAD HUNTER
£10 BOUNTY
10,000 starting stack.
monday 1st january
£10 Unlimited re-buy
** FIRST TO WIN WITH 3 KINGS WINS A BOTTLE OF CHRISTMAS SPIRIT!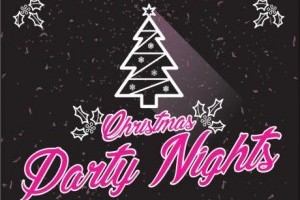 CHRISTMAS PARTY NIGHTS
3 course dinner, free £5 roulette bet, learn to play sessions, live singer and christmas novelties FOR ONLY £27.95
eat, drink and be merry at one of our hugely popular christmas party night - whatever the size of your group!
Available dates in December: Friday 1st, Saturday 2nd, FRIDAY 8th, Saturday 9th, Friday 15th, Saturday 16th, Friday 22nd, and Saturday 23rd
Private parties available Sunday - Thursday for groups of 30 people or more.
For further information, and to check availability, contact Bianca Shaw at , or on 01723 357940.
STARTERS
Cream of Leek & Potato Soup - served with double cream and crisp herb croutons.
Prawn Cocktail - peeled prawns smothered in seafood sauce and served on a bed of mixed leaves.
MAIN COURSES
Traditional Roast Turkey - served with homemade stuffing, chipolata sausage and a rich turkey stock sauce.
Dill & Walnut Crusted Salmon Fillet - Finished with a sweet sherry dressing.
Vegetable Provencal Stuffed Pepper (v) - Topped with Parmesan cheese set on a bed of wild rice.
All main courses are served with carrots, Brussels sprouts and roast potatoes.
DESSERTS
Traditional Christmas Pudding - Topped with a creamy rum sauce.
Lemon & Raspberry Posset- Tangy lemon and lime posset on a crumb base, decorated with whole raspberries and fresh cream.
Non-refundable deposit of £10 per person is required for ALL bookings to secure your reservation. Full payment is required 14 days prior to your event.
Management reserves the right to alter or amend any of the contents, menus and prices and packages as necessary without notice. In the event of a party night having to be cancelled by the management, an alternative date will be offered or a full refund given.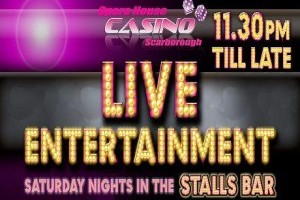 join us for great live entertainment every Saturday night in the Stalls Bar from 11.30pm....
December 2 - hayley russell
A big voice from a tiny package! From Kylie Minogue to Pink to Lady Gaga
december 9 - JOEL
Swing and pop for everyone
december 16 - davey renn
A well established and powerful vocal performing music from the 60's-00's
december 23 - mark andrews
Party vocalist including Kylie Minogue tribute.
new years eve - mike carnell
Fantastic vocalist who has worked all over the world, singing a different range of styles from musical thratre to 60's,70's and 80's
Management reserves the right to change or cancel any event without prior notice.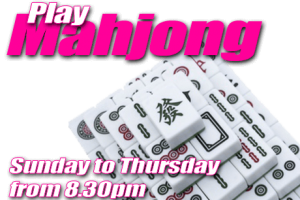 Opera House Casino offers the traditional Chinese game of Mahjong, Sunday to Thursday from 8.30pm (except Bank Holidays).
---
Management reserves the right to change or withdraw offers / events at any time